Who saved Bill Clinton?
Former POTUS Bill Clinton is still popular and highly regarded, not just in America, but around the world. Various colleges and universities have awarded "Clinton honorary degrees", including Doctorate of Law degrees. In 2011, President Michel Martelly of Haiti awarded Clinton with the National Order of Honour and Merit to the rank of Grand Cross "for his various initiatives in Haiti and especially his high contribution to the reconstruction of the country after the earthquake of January 12, 2010". In November 2013, Clinton was awarded Presidential Medal of Freedom by then President Barack Obama.
But mention Bill Clinton and Monica Lewinsky and many people under the age of 30 will only have a vague idea of some sex scandal. People are forgetful, but we must also give credit to Bill Clinton for all the good that he had done. I won't go into all the lurid details of the Clinton-Lewinsky affair (you can easily find them online), but I will focus on the noose which his enemies had tried to tighten around his neck, the final blow which almost killed his political career mid-term and the surprising who or what that saved Bill Clinton from almost certain impeachment by a Republican-dominated Senate.
To begin, there has been a hail of accusations that Bill Clinton has been a "sex addict", guilty of various degrees of sexual harassment or misconduct during his 1992 and 1996 election campaigns. Half a dozen women started talking to the media. Among them was former Miss Arkansas (1958) Myra Belle Miller alias Sally Purdue who made the most frivolous complaint that Clinton had said that as governor of Arkansas, he couldn't guarantee her safety if she showed her legs like that.
She later wrote a book telling of her affair with Clinton which has lasted for months. She also told the public that she feared for her life after telling about the affair and that if the press reported that she had committed suicide, we should not believe it.
Next was Gennifer Flowers, a Little Rock TV reporter who alleged that she had a 12-year affair with Clinton. She later charged Bill Clinton with sexual harassment. Former Clinton adviser Dick Morris revealed that in the wake of all these accusations during the presidential campaign, Hillary Clinton hired an army of detectives to gather information on these women, not to divorce her husband but to blackmail these women unless they withdrew their accusations. Clinton critics described another campaign running alongside the presidential campaign and that's the Nuts & Sluts campaign. Clinton's accusers were painted as sluts.
Gennifer Flowers backed up her claims with audio recordings. Clinton finally admitted to having an affair with her in 1998, halfway through his second term. Two years earlier Fox News went live. It would become a major challenge to the Democrats and Clinton's second term.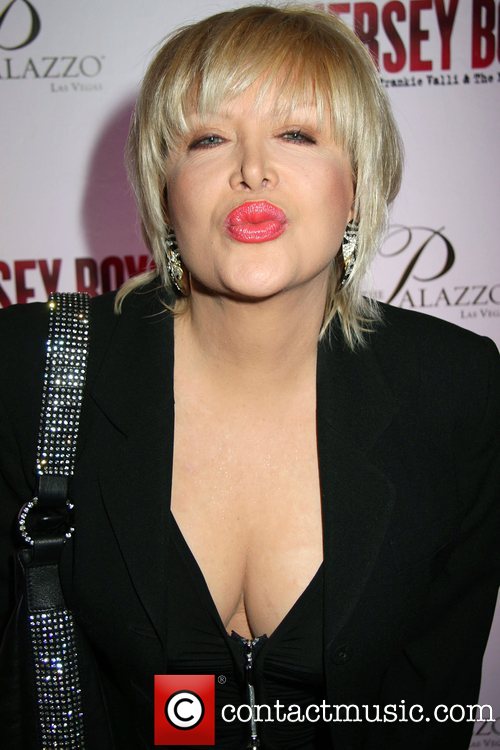 In 1997, a case was filed by Paula Jones, an Arkansas state employee. According to Paula Jones' account, on May 8, 1991, she was escorted to Clinton's hotel room in Little Rock, Arkansas, where he made an indecent proposal and exposed himself to her. Jones claimed she kept quiet about the incident until 1994, when a David Brock story in the American Spectator magazine printed an account. Unfortunately for Jones, her sister and brother-in-law testified against her. They contended that she had described her encounter with Clinton as "happy" and "gentle". In addition, Jones had claimed to friends that Clinton had a particular deformity on his penis, a claim that was revealed to be false by investigators.
Jones's suit was subsequently dismissed by Judge Susan Webber Wright as lacking legal merit in April 1998. On appeal, Clinton agreed to an out-of-court settlement, paying Jones and her lawyers $850,000 to drop the suit.
Clinton's lawyer said that the President made the settlement only so he could end the lawsuit for good and move on with his life. Jones and her lawyers said that the payment was an evidence of Clinton's guilt. Not surprisingly, Paula Jones $850,000 "windfall" triggered a parade of accusers against Clinton. Dolly Kyle Browning claimed that she had a 22-year sexual relationship with Bill Clinton. She claimed that she heard Clinton describe himself as a "sex addict".
At about the same time that Paula Jones brought her case up, Kathleen Willey, a loyal Democrat, also accused Bill Clinton of groping.
According to Willey, during an early afternoon meeting on November 29, 1993 in the private study of the Oval Office, Clinton had embraced her tightly, kissed her on the mouth, grabbed her breast, and forced her hand on his genitals. Clinton denied assaulting Willey. Witnesses claimed that Clinton could not have done that because he did not fancy small-breasted women.
According to White House employee Linda Tripp's grand jury testimony, Tripp felt that Willey might have pursued a romance with Clinton from the start of her White House affiliation. Willey had fantasised with Tripp as to how she might be able to set up an assignation between herself and the president. She routinely attended events at which Clinton would be present and wore a black dress she believed Clinton might like. Tripp further revealed that Willey had wondered if she and Clinton could arrange to meet in a home to which she had access, on the Chesapeake Bay. Willey's reputation was thus ruined.
Willey later reported that she had a total stranger approach her on the streets to ask her how her cat and her children were doing. She was so frightened that she reported her encounter at the Paula Jones suit. She accused Hillary Clinton of continuing to terrorise her.
During the Jone trial, Bill Clinton's accusers had hoped that Miss America 1982 Elizabeth Gracen would buttress their case against the president by telling a jury that Clinton had sexually assaulted her and then secured her silence with coercion or favours. This was because a former friend of Gracen's, Judy Stokes, had given a sworn deposition in the Jones case saying that Gracen tearfully told her in the mid-1980s that Clinton forced her into sex in the back of a limousine in 1982.
Things did not turn out the way Clinton's enemeies had planned. Gracen told the press "That never happened. It's completely false. I never told her that Bill Clinton pressured me or harassed me. I don't know why she said that. It baffles me."
She did, however, confessed to a one-night stand with Bill Clinton.
"I had sex with Bill Clinton, but the important part to me is that I was never pressured," she said. "We had an intimate evening. Nothing was ever forced. It was completely consensual."
That was not the end of Clinton's troubles. In 1999, nursing home administrator former Bill Clinton volunteer Juanita Broaddrick alleged that Clinton had raped her 21 years earlier. Broaddrick alleged that, in the late 1970s (she couldn't remember the day or month the alleged incident occurred), Clinton raped her in her hotel room. According to Broaddrick, she met Clinton for coffee in the lobby of her hotel, but Clinton asked if they could go to her room to avoid a crowd of reporters; she agreed. Once Clinton was alone with her in her hotel room, Broaddrick claimed that he raped her. Not surprisingly, her case was dropped.
Broaddrick would appear during the Trump campaign in 2016 to repeat her accusations with hardly any evidence to support her claims. Some were shocked. Others were amused that the leader of the free world had to be consumed by accusations of sexual misconduct. But in spite of managing all these accusations well with a lot of help from his wife, Clinton would meet his nemesis – Monica Lewinsky. The big difference here, it was a current case. Their sexual relationship lasted between 1995 and 1997. Clinton ended a televised speech in late January 1998 with the statement that he "did not have sexual relations with that woman, Ms. Lewinsky."
Clinton was in trouble this time. In November 1997, Monica Lewinsky told her confidant and supposed friend, Linda Tripp, that she had in her possession a blue Gap dress that still bore the semen stain that resulted from her administering oral sex to President Clinton in February of that year. Tripp advised Lewinsky not to wash the dress and keep it as an "insurance policy". She did as told. When Lewinsky testified about her relationship with Clinton, she didn't realise that Tripp had recorded a conversation between the two of them in which Lewinsky confessed her infatuation with Clinton.
They got him this time. Clinton had no choice but to confess, not just to his "inappropriate relationship" with Monica Lewinsky but also the fact that he had lied. Further investigation led to charges of perjury and to the impeachment of Bill Clinton in 1998 by the U.S. House of Representatives. At the start of the impeachment proceedings, many observers were almost certain that Clinton was a goner. But the Clintons would put up a fierce fight and a very dirty and creative one at that.
Hillary Clinton's Nuts & Sluts campaign targeted the women. There has to be one targeting the men as well. They engaged Larry Flynt, publisher of hardcore pornography Hustler. Flynt sponsored a full-page ad in the Washington Post, offering a reward of USD $1 million for anyone who could provide credible evidence showing the people condemning Clinton to be hypocrites. It may sound laughable to most people, but Flynt's advertisement unleashed an army of sleaze investigators. New scandals broke out. Senators and Congressmen who appeared to be squeaky clean in public seemed capable of doing a Bill Clinton too.
One Congressman was said to be so nervous that he confessed all his infidelities to his wife even though he was not targeted. Anyone who attacked Clinton was fair game, including journalists and TV hosts. Sure enough, attacks began to subside. In February 1999, the Republican-majority Senate voted to acquit Clinton!
So who saved Bill Clinton? You could say that it's Larry Flynt.
---
© Dewdrop Publications
Publisher of adult fiction and Asian travel and culture. Check out Dewdrop Books